🤔 What is it?
You can now add recurring Google Tasks from the Companion Bar in Google Calendar
Previously you could only add recurring tasks in Calendar view, which would annoy many people since it took up a "time slot" without being an actual event
🤷🏻 When should I use this?
If you're not a fan of having Tasks show up in your calendar view (because you need an extra second of brain power to process it's not actually an event) you should create recurring tasks directly from the Companion Bar
📸 Visual Walkthrough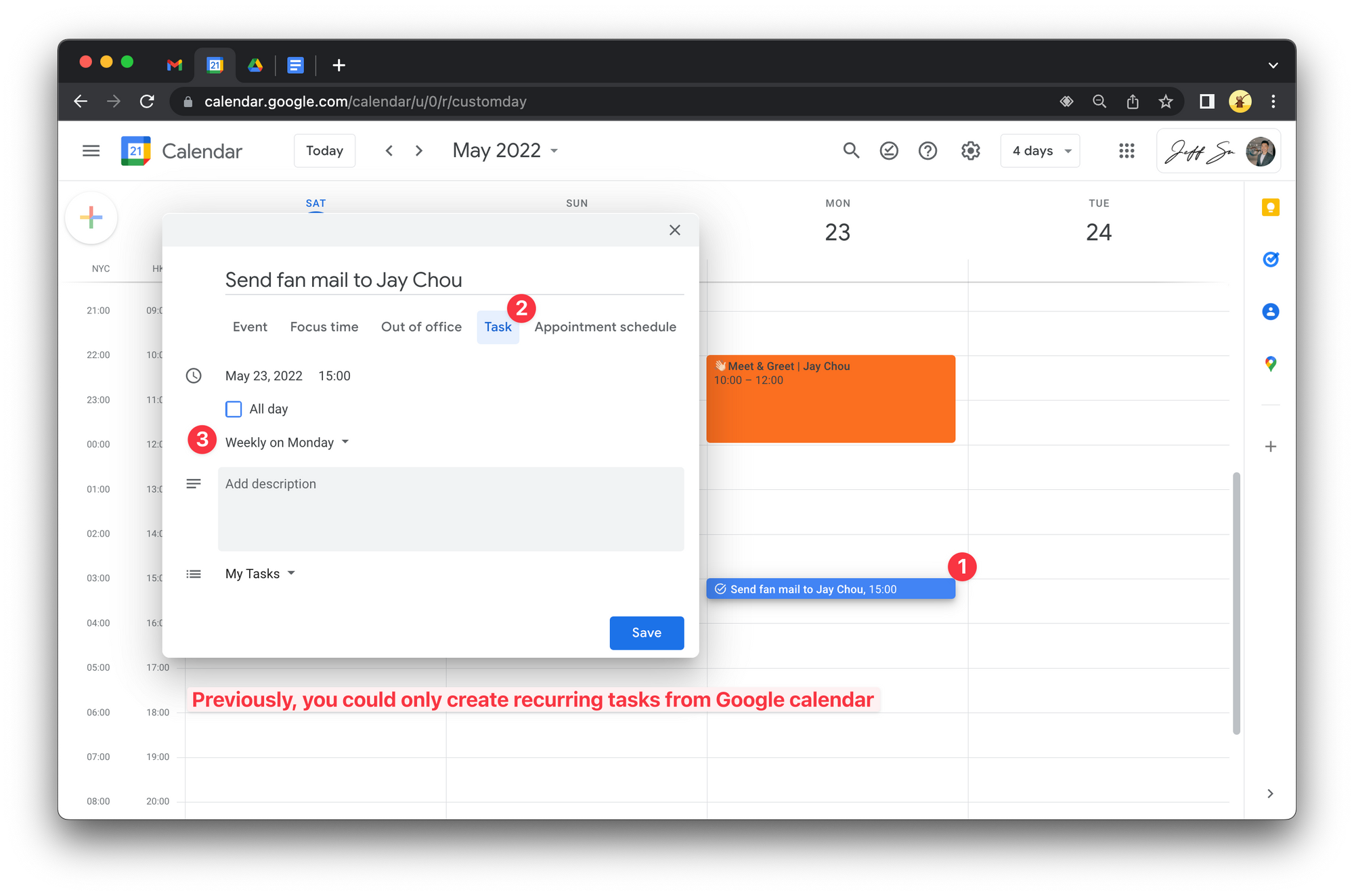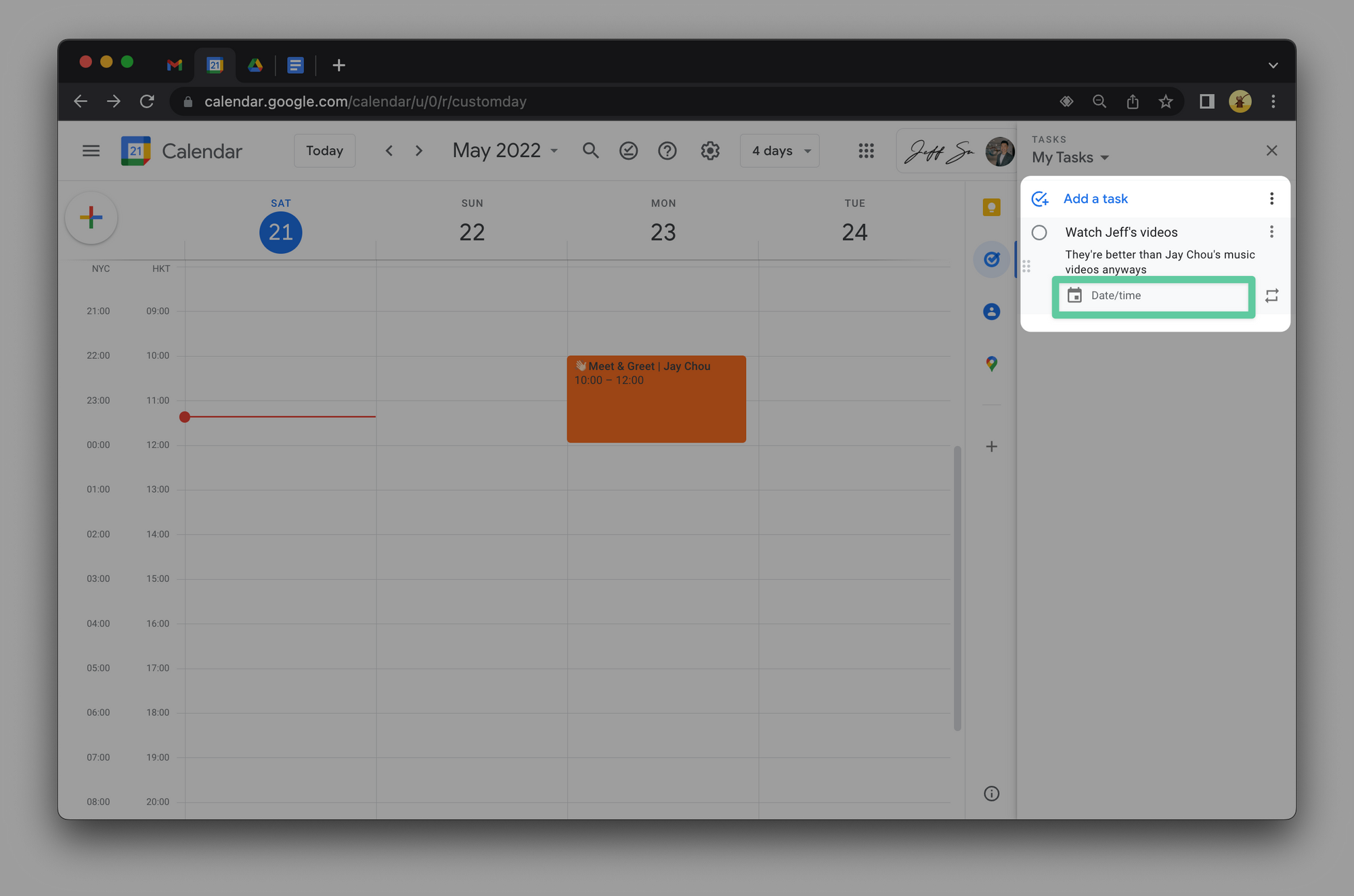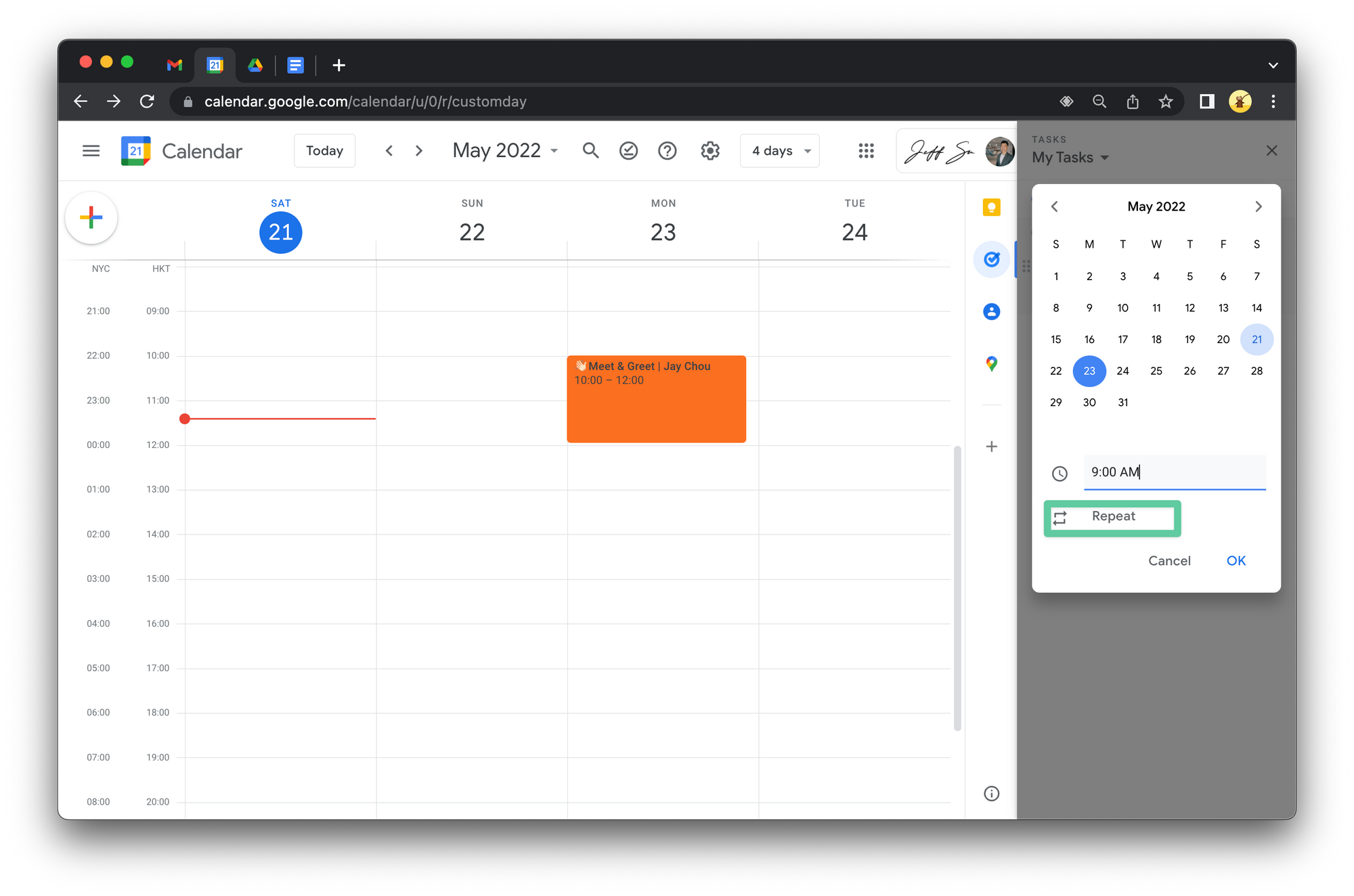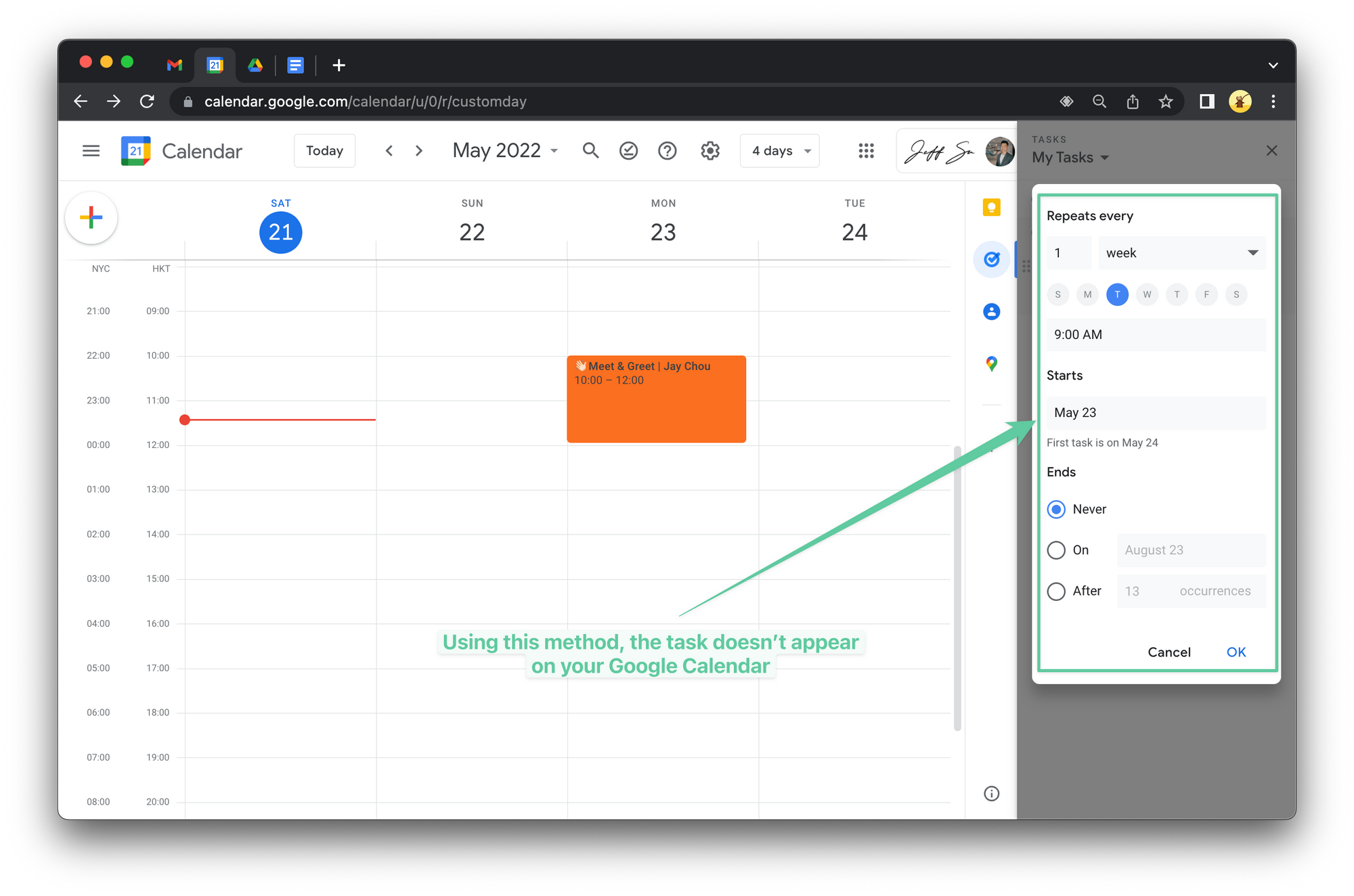 ⌨️ Keyboard shortcut
With a task selected in the Companion bar, "CMD+UP" or "CMD+DOWN" to quickly move it up or down the list
Bonus: With an existing task selected, "CMD+ENTER" to quickly create a new Task
---
Want someone to be more productive but don't want to confront them about it? Passive-aggressively forward them this newsletter instead and have them subscribe here 😉
You can also give me feedback by filling out this form here 📝
Thanks for being a subscriber, and have a great day!
---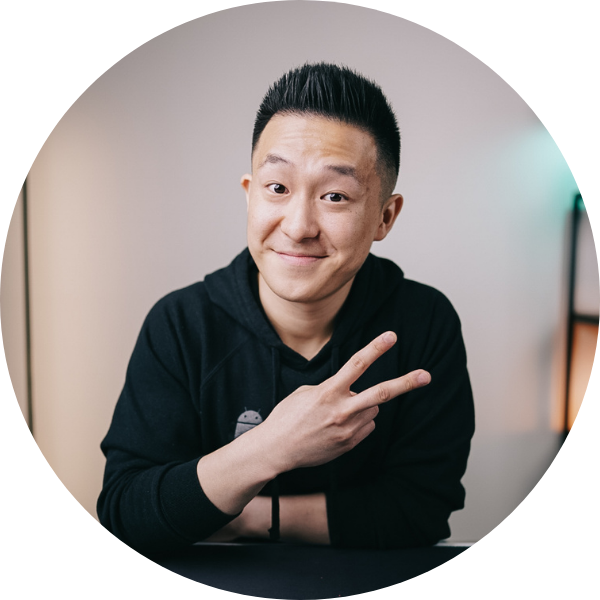 Jeff
I'm Jeff. I'm a full-time Googler and part-time YouTuber. I enjoy sharing practical tips around interviews, career, and productivity