🌟
tl;dr - If you're receiving this email, no action required from your side. My newsletter will be paid moving forward but I have given you complimentary access
🌌 A screenshot is worth 1000 words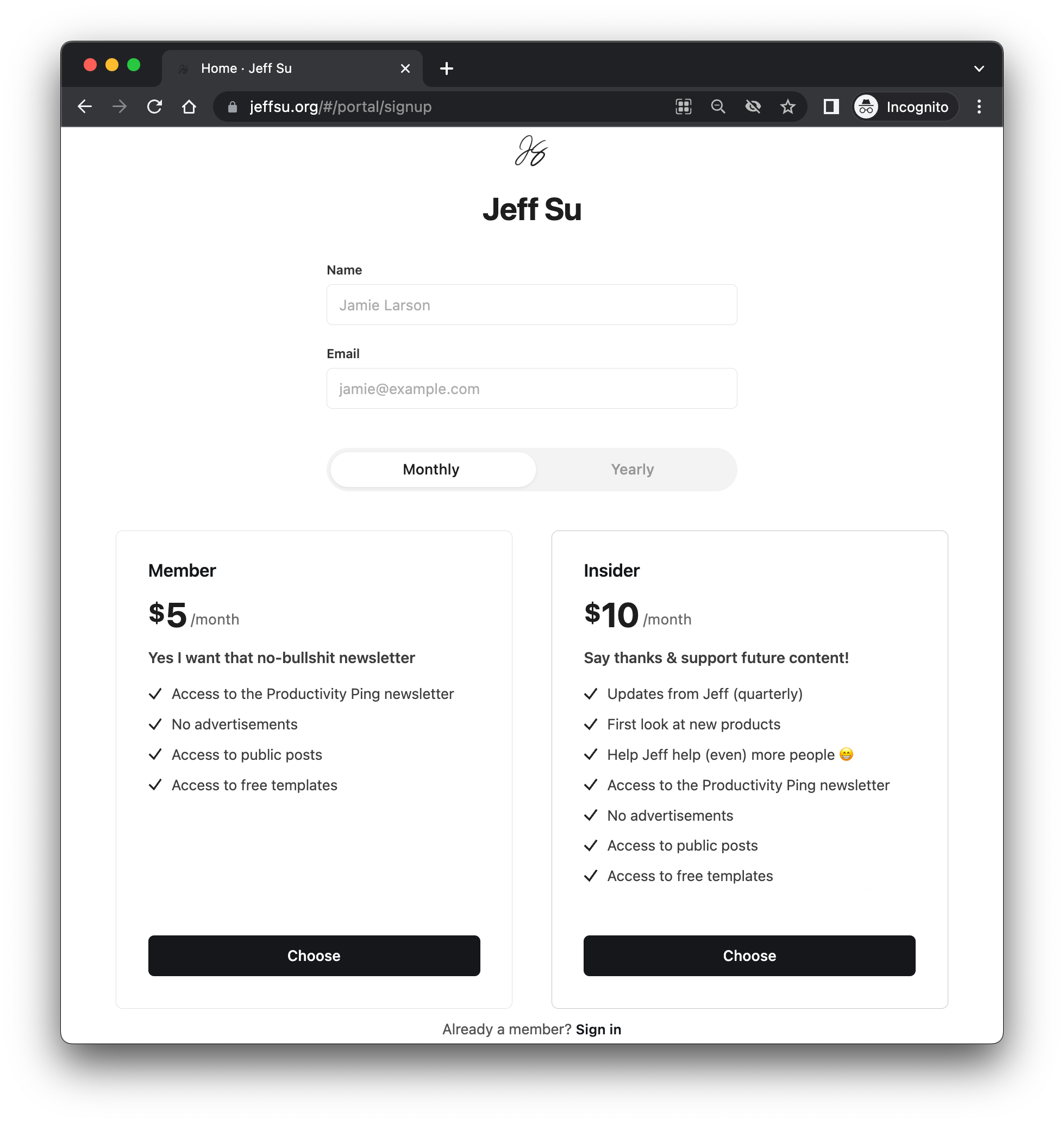 🌟 Implications
All public posts and templates (like my meeting notes templates) will remain free for everyone; you don't even need to create an account to access them!
If you're currently a free subscriber to my Productivity Ping Newsletter, I have upgraded you to the "Member" tier with complimentary access (i.e. you still pay nothing)
If you're currently a paid subscriber (first thank you you're f***ing amazing), I have upgraded you to the "Insider" tier with complimentary access (i.e. you pay the same amount, but you get all the "Insider" tier perks and benefits)
🪜 What's up with the new tiers?
To be up front, it has become financially unsustainable for me to host all the content for free in addition to sending out newsletters free-of-charge 🥲 (who knew all this costs money??)
So, moving forward...
Members and Insiders will continue to receive the Productivity Ping newsletters
Insiders will unlock additional perks such as opportunities to send me questions and see my response in text or video format, quarterly updates from myself, and first look at new products (I have a Professional360 Course in the pipeline 😉)!
If (for some weird reason) you'd like to learn more about why these changes were made, click here.
There might be a few bugs as the updates take place so please reach out to me here if you encounter any issues.
I feel like this goes without saying but whether you're a free or paid member, whether you signed up last year or yesterday, thank you 🙏🏻 for your support. It's because of you (yes you I'm not just saying this) that I get to help people from all over the world!